Handmade Harvest Cards, just because, featuring Paisleys & Polka Dots
Have you ever been sick and not left the house, except to get the mail, and there it is? A 'get well' card...and not just any get well card...a beautiful handmade 'get well' card. Feeling better? Probably a little; it comes from the joy of opening a handmade card.
It means a lot when you receive a card, made by hand, in the mail because someone was thinking of you, wishing you well, expressing gratitude, or 'just because'. Our favorite reason is 'just because'...because they are usually unexpected!
We chose to highlight the beautiful "Harvest" card kit created by Julie of Paisleys and Polka Dots because this kits provides you the opportunity to make handmade cards, with just a little help from your friends (at Paisleys and Polka Dots!)
If you aren't familiar with Paisleys and Polka Dots, they offer unique pre-designed, pre-cut (yes, pre-cut!!!) paper for crafting projects. It's a match made in heaven - Julie designs the cards, pre-cuts all of the paper and all you have to do is follow the instructions (included in the kit), and before you know it you've created some stunning handmade cards to send to your friends!
We all have busy lives and it's easier and faster to send a text message or email rather than handwriting a note. The art of the handwritten note has definitely wained, but it is not totally lost!
3 reasons to love handmade cards:
- Each is a work of art - always unique & one of a kind
- They're not mass produced
- They bring joy to the maker, the giver & the recipient!
Julie created this kit because: 1) It's harvest season and who doesn't love this time of year, 2) Autumn (a.k.a. pre-holiday madness) is the perfect time to send someone a handmade greeting card to let them know you are thinking of them and 3) Authentique Paper products are premium quality, which is essential when making a handmade gift for someone, (not to mention their products are 100% Made in the USA).
Be sure to check out the Paisleys and Polka Dots website to purchase your own Harvest card kit! Wouldn't it be wonderful to revive the art of hand-making gifts and cards...if we each do our part we will start a revolution of goodness!
Purchase your card kit HERE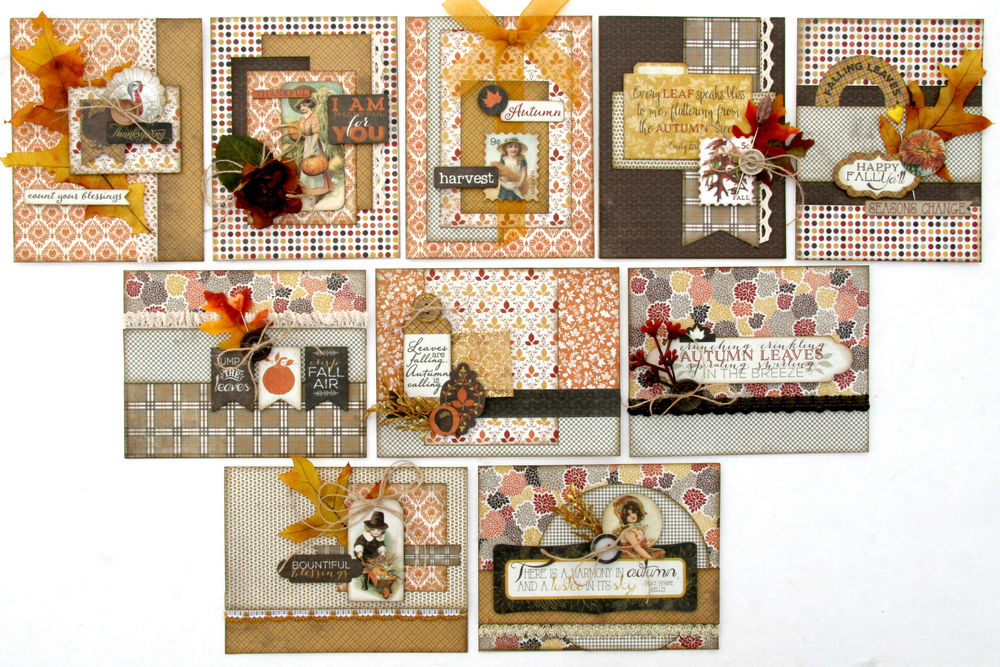 View the Complete "Harvest" collection HERE
Follow us on Social media below for more inspiration, projects, and collections!